The Student Connection is a team of professionals committed to connecting students with success.
Sharing a passion for helping others "learn how to learn" – the team includes professional educators, school psychologists, clinical psychologists, and speech and occupational therapists.
If you're a tutor and would like to join our team, please write to us via email: info@thestudentconnect.com.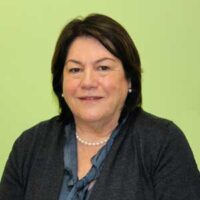 Brigid Godvin | Academic Director
As the director of academic programs for The Student Connection, Brigid Flynn Godvin helps transform students into capable learners. A graduate of Marquette University in Milwaukee, Wisconsin, and a graduate of Michigan State University, she credits her success to knowing how to recognize the unique talents and wondrous nature contained in every individual. The foundation of her approach is to develop an individualized plan for each student, based on his or her unique strengths and weaknesses, interests and goals. Based on individual needs and unique learning styles, she helps students discover how becoming a capable learner also makes their own path through the world easier to navigate. Brigid is a member of various national professional organizations, including CHAD and ADD. In her work, she has advocated on behalf of children to help them get the academic and other support they need from public and private education systems and institutions in order to succeed.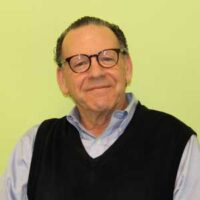 Michael Godvin | Tutor
Holder of a Bachelor's degree in electrical engineering from the University of Detroit, and both an MBA degree and an MSE degree in systems and industrial engineering from the University of Michigan, Michael Godvin worked for many years with data processing giant Electronic Data Systems – EDS. With his extensive background in science, statistics and mathematics, he today serves students who are taking AP math classes in high school and college students who are studying math and its applications in various subjects and at all academic levels. He also makes a special connection with college level engineering students. Michael also enjoys helping strengthen students who are studying Statistics, Physics, and Chemistry.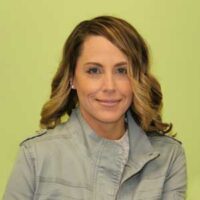 Marcy Eichbrecht
A Michigan certified teacher, Marcy Eichbrecht earned her degree in education from Oakland University in Rochester, Michigan. She works with students ranging from Kindergarten through college age. She holds a particular expertise in Spanish and helps students discover how language builds bridges between cultures. She also works with students on their study skills, and she provides ACT/SAT prep. In addition, Marcie helps students with English, reading and writing. Working closely with students on a one-on-one basis allows Marcy to effectively and efficiently assess the academic strengths and weaknesses of the individual student. She enjoys the challenge of teaching to people of diverse backgrounds and truly loves helping transform students into learners.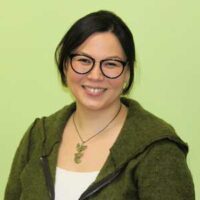 Kim Storeygard
A graduate of Northwestern University and Syracuse University, Kim Storeygard holds a BA in English, with a concentration in Literature and Culture, and an MA in Magazine, Newspaper, and Online Journalism, with a concentration in Graphic Design. Kim works with students ranging from middle school through graduate school, and has a marked record of success helping them achieve their goals, whether they want to improve their GPAs or gain entrance into their dream schools. She also enjoys helping young writers and readers meet their challenges, helping them in standard, honors, AP, and collegiate level English, American History, World History, Philosophy, and Religion courses. Additionally, she helps students prepare for the English, Reading, and Writing sections of both the SAT and ACT, and works extensively with students who wish to brainstorm, draft, and edit application or scholarship essays. She believes passionately that all people have the right to learn, and that many of us learn and communicate in different ways. Working at The Student Connection allows Kim to help her clients individually and tailor their time so that they gain the confidence and ability to communicate clearly and effectively.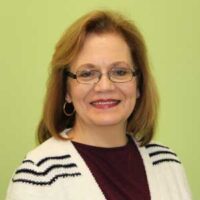 Kathleen Gillespie, Ph.D.
A graduate of Oakland University with a bachelor's in English with a concentration in Reading Instruction, Wayne State University with a MA Ed in Instructional Design; Kathleen Gillespie also holds a second MA in Human Development and a doctorate in Human and Organizational Systems from Fielding Graduate University in Santa Barbara, California. Dr. Gillespie believes the core of understanding and enjoying Language Arts is close and attentive reading. Among her responsibilities at The Student Connection, she tutors ACT and SAT Exam Prep students improve exam scores and times in Reading, English and on the Essay Exam. Additionally, Kathleen tutors students on essays required for Honors, IB, and AP Literature as well as World Religion. College Applications and Essays. As a member of the Michigan Association of College Admissions Counselors, Kathleen brings comprehensive knowledge of the Common Application and college essays. She works with parents and students to bring timely assistance during college admissions. She also works with college and graduate students who require resumes for internships and/or job applications. As the guardian for her younger sister born with Down's syndrome, Kathleen is able to place herself in the position of anyone who finds some aspect of learning difficult. For students with or without diagnosed ADHD, Kathleen serves as a "Accountability Coach" to actively facilitate the accommodation needed for students to develop focus and structure required for academic success. Kathleen is frequently told by parents and students that she has the uncanny ability to make the complex easy-to-understand.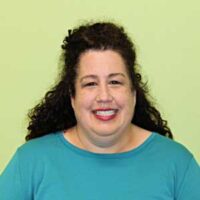 Michele Zdziemborski, BSEE
A graduate of Kettering University with a degree in Electrical Engineering, Michele Zdziemborski served General Motors Corporation for 16 years before dedicating her career to helping students become capable learners. Demonstrating a talent for making math fun, she tutors K-12 and college-level students in Pre-Algebra, Algebra, Algebra I, Algebra II, Geometry, Pre-Calculus, and Trigonometry. Michele reports that instruction in Math works best when the student's current level has been assessed, so she knows where each student holds a clear understanding. This enables Michele to work with each student, building a step-by-step understanding of new material. Michele's pedagogy of instruction includes teaching the topic, showing examples, doing the problems with the students, and having the students work math problems independently. If a student experiences any difficulty, Michele gently encourages progress with specific questions based on the student's learning style. Her approach fosters the student's ability to ask themselves, "What's next?" For Michele, this is key to developing confident math students and creating capable learners.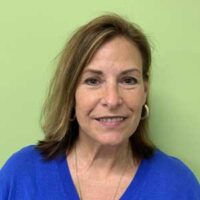 Leslie De Simone
Certified in both Secondary Chemistry and Biology education from State of Michigan, Leslie De Simone has served as an educator for more than 17 years. Her undergraduate degrees are a B.S. in Biological Sciences, a B.A. in English Literature, and a minor in Chemistry, all from WSU. She also earned a Masters of Science in Administration from Central Michigan University. Professionally, Ms. De Simone began her career at Beaumont Hospital as an Embryologist in the OB GYN department. After 14 years her desire was to turn her knowledge and passion of the sciences to the world of education. She returned to Wayne State where she earned her education credits and soon began teaching Chemistry/Honors Chemistry at Brother Rice School. Leslie enjoys the rewards of tutoring at The Student Connection.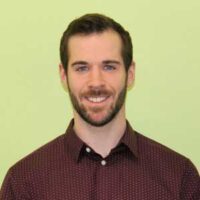 Chris Juengling
With a background in precision machining and manufacturing, Christopher Juengling is currently finishing his bachelor's of science in Mechanical Engineering at Lawrence Technological University. He serves learners from middle school through the college level at The Student Connection as a tutor in math from Algebra through Calculus. He teaches students to approach their academic work with enthusiasm and an open mind, helping them develop the skills and practices that will serve them throughout their school careers and beyond. He also tutors students in Physics, Chemistry, Reading and Writing, History and Spanish. His background includes community service in The Big Rake, Special Olympics and Rebuilding Together.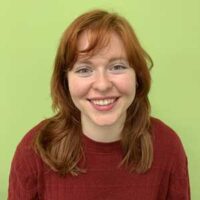 Amber Taylor
A graduate with Honors from Wayne State University in 2018, Amber Taylor has studied French and American literature, with a focus on late nineteenth century fiction. She works with students, helping them develop their personal study skills. She tutors students of English and French, helping them develop their spoken, written and reading capabilities. She also helps students develop their test-preparation and test-taking skills. Ms. Taylor also teaches an SAT study course at Cornerstone High School. Personally, she loves studying foreign languages, watching good animation, and hanging out with her family and friends.
London Johnson
Advocate for college access, readiness and success! London is also our in-house FAFSA expert. A Michigan native and graduate from Ferris State University with an undergraduate degree in Social Work and Master's degree in Social Work from Wayne State University. She has worked as a College Advisor since graduating from college herself. Her continuing education passions led her to join the Boys Hope, Girls Hope Organization as the Collegian Support Specialist where she is able to assist the youth pursue their college path. She is also a College Counselor at Detroit Cristo Rey High School teaching the ins and outs of college readiness to all the rising Seniors. The majority of her time is spent helping students get to, and through their post-secondary journeys.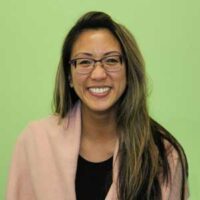 Christine Garcia
A graduate of Emerson College in Boston with a bachelor's degree in Marketing Communications with a minor in French, Christine Garcia has a career spanning more than 14 years in Marketing, Sales and Event Planning, Management and Operations. She has served as a sales and marketing consultant to various companies, developed successful new business relationships; provided full service event planning and fundraising consultation services; managed and retained clients through customer relationship management tools and software; managed and contributed to the professional development of her colleagues and staff through various training and workshops methods; directed and implemented comprehensive marketing and public relations solutions; and chaired various charitable organizations. Originally from Chicago, Christine spent her childhood living overseas in South America (Argentina, Paraguay, Venezuela, Brazil) and Italy, returning to the United States at age 17. She has always enjoyed exploring different cultures through travel and gastronomy and speaks five languages – English, Spanish, French, Italian and Portuguese. Christine is the Marketing Manager at the Student Connection and also assists with reception and scheduling. Her dog, Henry, may also make some guest appearances at the office, as he also adores "working" with students.