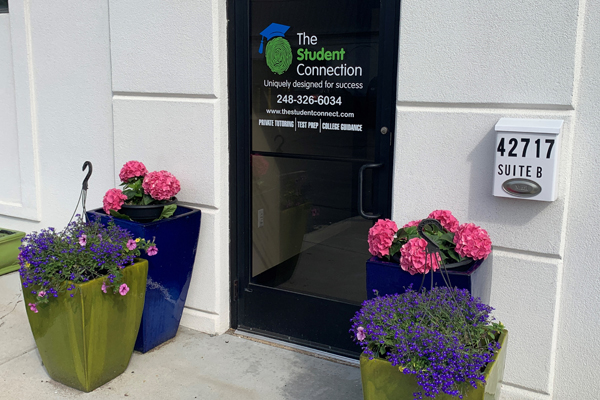 The Student Connection helps students from all over the Metro Detroit area including: Birmingham, Bloomfield Hills, Beverly Hills, Canton, Ann Arbor, Rochester Hills, Novi, Grosse Pointe, Royal Oak, Ferndale, Waterford, Troy, Huntington Woods, Northville, Farmington Hills, Berkley, Pleasant Ridge, Detroit, Lathrup Village, Clawson, Wixom, Auburn Hills, Dearborn, Bingham Farms, Sterling Heights, St. Clair Shores, Southfield, Oak Park, Warren and more.
If your student needs test prep, tutoring or other academic assistance, The Student Connection is here to help!
The Student Connection
42717 Woodward Avenue
Suite B
Bloomfield Hills, Michigan 48304
CLICK HERE for directions
HOURS (please call in advance):
Monday: 9:00am-9:00pm
Tuesday: 9:00am-9:00pm
Wednesday: 9:00am-9:00pm
Thursday: 9:00am-9:00pm
Friday: 9:00am-9:00pm
Saturday: 9:00am-9:00pm
Sunday: 9:00am-9:00pm
Call 248-326-6034 or complete the form below and we will contact you. Thank you!